Summer Collection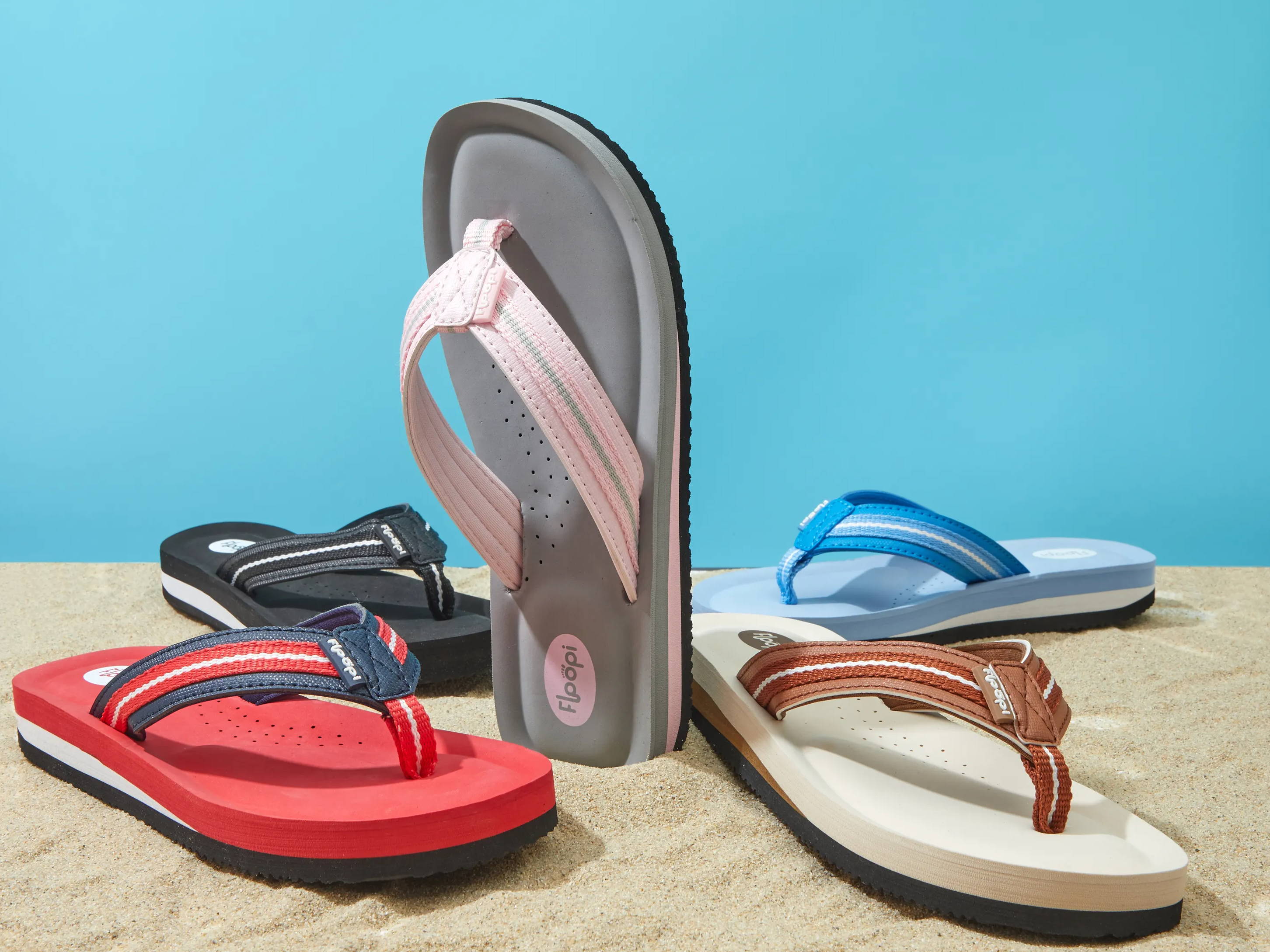 SUMMER IN COMFORT & STYLE
Introducing our new 2021 summer flip flop range for women! Let your toes breathe and enjoy our various thong-style sandals from classics to wedges. All our flip flops feature soft webbing toe posts that are designed to not only look amazing on your feet but to also deliver unrivalled support. It's the ultimate footwear choice that will have you feeling like you're walking on clouds.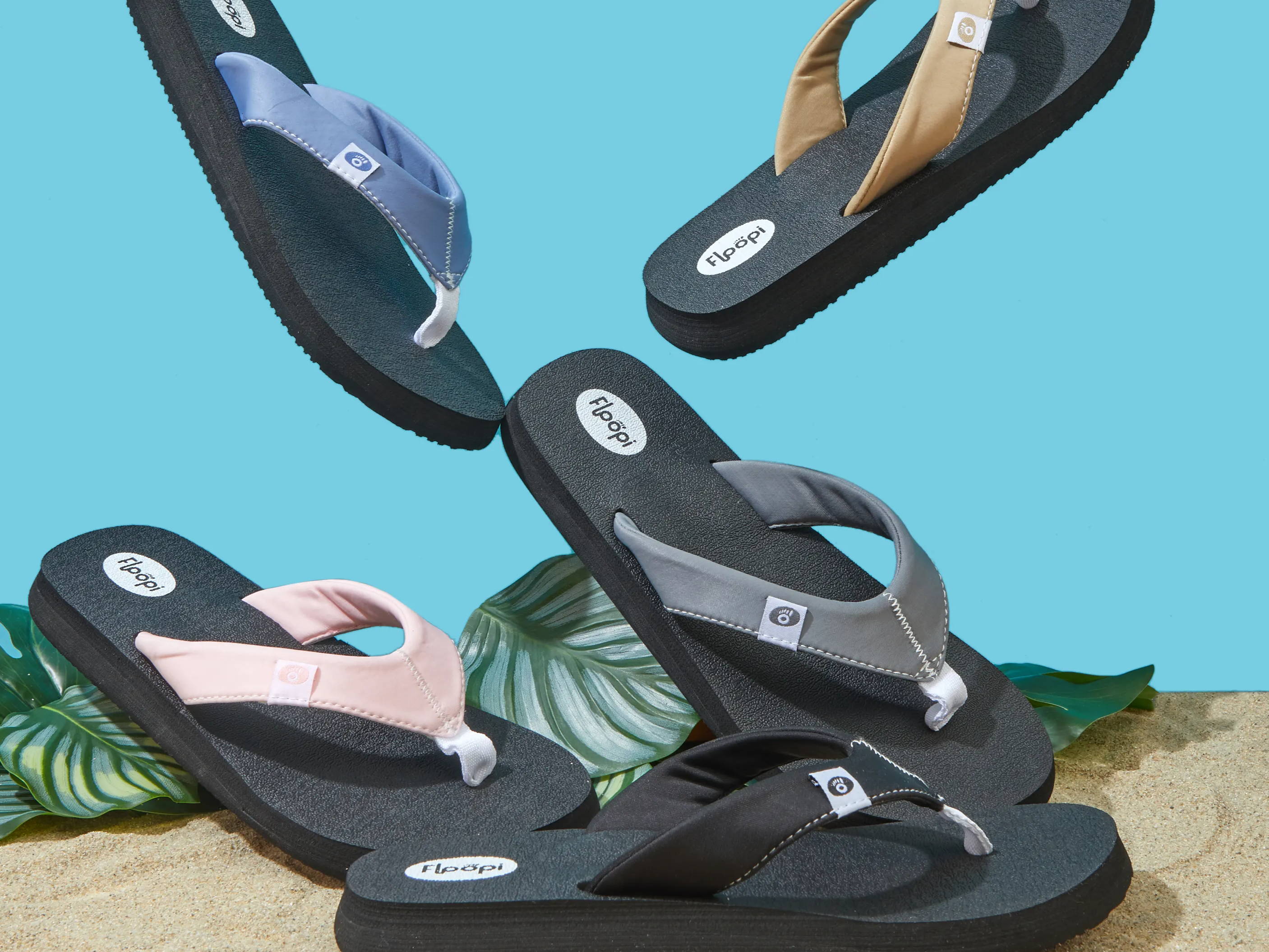 Take in the beautiful weather of this season with our summer flip flops. All are equipped with durable wavy thread rubber 'EVA' outsoles that are non-slip, perfect for enjoying walks in the city, nighttime dinners, gatherings or a day at the beach. This feature ensures a secure and safe footing whether you're indoors or out. You can walk with confidence and have peace of mind, no matter where you go.
Discover a combination of supreme comfort and fashion thanks to our arc supporting footbed available in all of our Floopi summer flip flops. It is guaranteed to make you feel like you've never left the comfort of your bed or better yet in feet heaven. You can now enjoy long excursions to the beach, social outings or vacations become even more restful by taking all the pressure off your feet.